Vision Statement:
Striving to Eliminate Substance Abuse
Mission Statement:
To work collaboratively in eliminating substance abuse through partnerships, educational awareness, promoting positive community and policy change.
Projects MADFACT is working on or have accomplished:
In collaboration with the local Washington High School, AHEAD is helping to establish a new SADD chapter and hope to have that up and running by the beginning of the 2012-2013 school year.
AHEAD planned an educational opportunity for the school to bring in the Start Smart vehicle that the Safe Communities Coalition makes available to educate youth on the dangers of impaired driving. The event was held right before Prom of May 2012. Also included were some of their Student Council members to help engage the youth and provide some of the education well ahead of time.
MADFACT is partnering with the Stark County Anti-Drug Coalition and the local Massillon Police Department to get as much information out to the community as it can about the very high dangers of prescription drug abuse and opiate abuse as a result of seeing younger and younger youth using prescription drugs.
The Coalition is always interested in policy changes that impact the amount of alcohol or drugs that get into the hands of our youth. MADFACT is currently looking at some alcohol and tobacco policies that it might encourage changing for the betterment of our youth.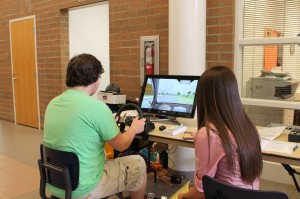 Members:
Robert Sanderson
Massillon Area Chamber of Commerce
Treasurer of the Coalition
Judi Miller
Health Foundation of Greater Massillon (Neighborhood Associations)
Vice Chair of the Coalition
Sergeant Jason Greenfield
Massillon Police Department
Detective Tom Solinger
Massillon Police Department
Captain Tawny Cowen-Zanders
The Salvation Army of Massillon
Stephanie Bradford
Trillium Family Solutions
Secretary of Coalition
Erica Thom
AHEAD
Steve Reinhart
Massillon City School, Principal at Gorrell Elementary
Chair of Coalition
Jacob Dunwiddie
Washington High School Student
Kevin Zanders
The Salvation Army of Massillon
Sharon George
Safe Communities Coalition out of the Sheriff's Office
Vince Pedro
Boys and Girls Club of Massillon
Carolyn Ganoe
Affinity Medical Center
MADFACT partners believe that through collaboration and partnerships we will enhance
community efforts to prevent and reduce substance abuse among youth and, over time, adults.